by Gordon Russell and David Hammer, The Times-Picayune

Wednesday June 04, 2008, 5:24 PM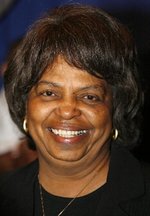 U.S. Attorney Jim Letten announced this afternoon that 4th District Assessor Betty Jefferson, an elder sister of U.S. Rep. William Jefferson, has been indicted on a host of fraud-related charges by a federal grand jury. Also indicted were Jefferson's daughter, Angela Coleman, and her brother, the previously indicted Mose Jefferson.

The charges are the culmination of a probe into charities run by members of the Jefferson family and their allies. In a rare move, the FBI announced it was investigating the nonprofits after a 2006 Times-Picayune story revealed apparent self-dealing at them.

The newspaper's report noted that former City Councilwoman and state Rep. Renee Gill Pratt, a protege of the congressman, and former state Rep. Jalila Jefferson-Bullock, one of his five daughters, had steered millions of dollars over the course of a decade or so to three charities associated with the family: Care Unlimited, Orleans Metropolitan Housing and Central City Adult Education.

Gill Pratt had also orchestrated the donation of four brand-new vehicles to the charities that had been donated to the city after Katrina. She wound up behind the wheel of one of them, a Dodge Durango, when Care Unlimited hired her as its director after she lost her City Council re-election bid.

Gill Pratt had been driving the same car while on the council. Mose Jefferson, the congressman's political strategist and Gill Pratt's longtime boyfriend, also received one of the donated cars. All four of the cars were returned to the city after the story was published.

Betty Jefferson and Mose Jefferson also both own property that was originally acquired by Orleans Metropolitan Housing with public money. Betty Jefferson bought her Irish Channel home from the organization in 1999 for slightly less than the charity paid for it seven years earlier.

Mose Jefferson for several years received generous monthly checks for renting offices in one a building located at 3313 S. Saratoga St. that he bought from Orleans Metropolitan. His tenants included Jefferson-Bullock, Gill Pratt and Care Unlimited; all of the money came from taxpayers.

Each of the charities, which received at least $5.5 million in state money over a decade, were formed by and apparently run by members of the Jefferson family. Along with Betty and Mose Jefferson, two of the congressman's younger siblings -- Brenda Foster and Bennie Jefferson -- were listed as directors or founders of the charities.

Bennie Jefferson died in December.

The federal probe into the charities uncovered what investigators believe is fraud. Among other things, the government alleges that the charities wrote out checks to phony payees who never received them with the money instead flowing to a bank account controlled by a Jefferson family member.

Also, the indictment alleges Betty Jefferson helped herself to money from Greater St. Stephens Manor, a federally subsidized senior citizens complex she used to run.

Congressman Jefferson is currently under federal indictment, facing 16 charges of public corruption. He is awaiting a trial date in Virginia.

Mose Jefferson also is already under federal indictment. In April, a grand jury charged him with bribing former Orleans Parish School Board president Ellenese Brooks-Simms in exchange for her support for a computer-based algebra curriculum he was peddling.

According to the indictment, Jefferson paid Brooks-Simms $140,000 of the roughly $900,000 in commission he was paid by the curriculum company, JRL Enterprises. The School Board purchased approximately $14 million worth of the company's product while Brooks-Simms was on the board.

Mose Jefferson's trial on those charges is tentatively set for Oct. 20.

Ike Spears, who represents Betty and Mose Jefferson, did not return calls seeking comment.